As we know, excess of sun damages our skin: here are our solutions on how to protect it and natural sunburn treatment from Italy.
---
Solar excess: why defend yourself
If the skin is exposed to an excessive amount of sunlight, it manifests a series of inflammatory alarm phenomena. Among these phenomena: widespread redness and itching, that is solar erythema, up to developing real burns.
It is also important to underline that photo-damage is all the more intense the earlier it begins in childhood, especially following repeated and inadequately protected exposures. So beware of solar excesses, especially during childhood and adolescence: these are the phases at greatest risk, as sunburn remains in memory in the skin, which potentially becomes more likely to develop serious diseases even after a long time. Some studies show that non-melanoma cancer is related to chronic unprotected sun exposure, while melanoma is related to intense and intermittent exposure and above all to repeated sun burns.
Excess sun is also the main cause of delayed photo-aging (or photoaging) and therefore of the increase in the signs of aging and their severity.
---
Stop sunburn, itching and sunburn from excess sun: how to protect the skin with prevention
Thanks to its composition of Copper, Tyrosine, Lycopene and the special exclusive PP Mix® combination (blend of Pomegranate juice and Polypodium dry extract), our new natural supplement (find it here) contributes to normal skin pigmentation. Polypodium is useful for the trophism and functionality of the skin and has an antioxidant action. The benefits of our new natural supplement are: reduction of erythema, prevention of photo-aging and sunspots, purifying action, stimulation of melanin synthesis.
Why prepare your skin and say stop itchy sunburn: Oxysun formula
Copper is a mineral involved in skin and hair pigmentation. Melanin biosynthesis process mainly requires the presence of tyrosinase, a copper-dependent enzyme. The copper is therefore essential to catalyze the conversion of tyrosine to DOPA during the melanogenesis process. It also participates in many reactions of cellular metabolism, in particular those with antioxidant activity, thus helping to protect the cell from damage by free radicals. L-Tyrosine is a precursor amino acid of melanin. The first step of the reaction converts the amino acid into 2,3 dihydroxyphenylalanine or dopa; in the next step there is the production of dopaquinone from which melanin is formed.
Lycopene is a natural fat-soluble red pigment found in some plants and microorganisms, where it exerts a protective activity against the potentially toxic effects of oxygen and light. Lycopene appears to be the antioxidant that is used up most quickly in the skin after exposure to solar radiation, thus playing a protective role against UV rays. It is known for its antioxidant action against the oxidation of proteins, lipids and DNA and as a free radical scavenger.
The exclusive extract
PP Mix is ​​an exclusive combination of polypodium leucotomos and pomegranate juice in a fixed ratio, obtained through an exclusive granulation process at low temperatures to preserve the phytocomplex.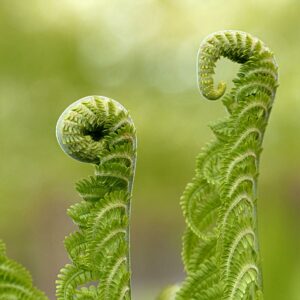 In particular, Polypodium leucotomos is a tropical fern rich in antioxidants, which is attributed a protective action against ultraviolet radiation. Its short-term effects include: inhibition of UV-induced ROS production, prevention of apoptosis and UV-mediated necrosis; finally, prevention of the degradative remodeling of the matrix which is the main cause of photo-aging. These short-term effects translate into long-term prevention of photo-aging. Among the studies on Polypodium, this one stands out: "Oral polypodium leucotomos extract decreases ultraviolet-induced damage of human skin", J Am Acad Dermatol. 2004, Middlekamp-Hup.
Pomegranate, on the other hand, is a rich source of polyphenols with an antioxidant action. The pomegranate extract therefore has a protective effect against cell damage induced by UVA and UVB.
The study
It appeared in Neuro Endocrinol Lett. 2017, entitled "Comparative effects of a fixed Polypodium leucotomos / Pomegranate combination versus Polypodium leucotomos alone on skin biophysical parameters", Emanuele E. This study highlighted the following benefits of the extract: hydration and skin elasticity, reduction of the erythema index more effectively than P. leucotomos alone, reduction of the cutaneous sebum content.
---
Erythema and sunburn on the skin: here is a specific and natural medical device
Here is a medical device in Gel Cream, you can find it here, designed to help restore the skin barrier thanks to the presence of sodium hyaluronate. Thanks to its exclusive active ingredients, this gel exerts a soothing and calming action in case of erythema, sunburn and redness. The restorative action is combined with a moisturizing and nourishing action that strengthens and completes the feeling of relief.
So, sunburn cream with cortisone? no better! with GPI, that has an action similar to cortisone: it is called Glycerophosphoinositol choline salt (GPI). This is cream also contains oat extract, rice bran oil, vitamin E. Oat extract, rice bran oil and Vitamin E restore the skin lipid barrier thanks to the high content of omega 3 and omega 6 (Oil of Rice Bran); Hyaluronic Acid (Vegetal), with a high molecular weight, hydrates, avoiding the loss of trans epidermal water.
---
The properties of the active components of the Natural Gel Cream Medical Device, on Erboristeria Como
Let's see together the properties of the active components, super allies of the skin to prevent itching and sunburn.
Rice bran oil, vitamin E
First of all, rice bran oil is very effective against sunburn. Contains phytosterols that have a soothing action, oleoleic, linoleic and palmitic acids, gamma orinazole, vitamin E; many mineral salts that give it extraordinary antioxidant, soothing and decongestant properties. Oats are rich in important vitamins, minerals and antioxidants that are beneficial for the skin. Beta-glucan gives oats moisturizing, film-forming and antioxidant properties, inhibiting xanthine oxidase. It is indicated in the case of: skin rashes, erythema, burns, itching, eczema. A scientific study has shown the ability to decrease pro-inflammatory cytokines in vitro and to induce clinical improvement in terms of scaling, roughness and intensity of itchy skin. Vitamin E is a powerful antioxidant that repairs skin damage induced by free radicals. UV rays, in fact, are among the main causes of an overproduction of free radicals that damage the skin at a cellular level.
Hyaluronic acid, GPI
VegetaliALO is a hyaluronic acid of vegetable origin with a strong moisturizing action. Forms a protective film on the skin, preventing trans epidermal water loss (TEWL) and keeping the skin hydrated. Finally, the Glycerol-phospho-inositol choline salt (GPI), an innovative active ingredient of plant origin, obtained from the lecithin of sunflower seeds. Excessive exposure to UVB radiation causes acute skin inflammations, which manifest themselves with erythema and edema. An essential role in the genesis of these alterations is due to prostaglandins and in particular to PGE2. This active ingredient inhibits the release of arachidonic acid, which precedes the synthesis of the main inflammatory mediators, such as prostaglandins, thromboxanes and leukotrienes.
Studies on the beneficial action of the GPI
Sunburn cream with cortison? no better, with GPI! Here because:
In vitro tests
one conducted on human keratinocytes has shown that GPI choline salt decreases the levels of PGE2 secreted by keratinocytes following UVB irradiation in a dose-dependent manner.
another demonstrated the reduction of IL-6 release. IL-6 is a cytokine secreted by T lymphocytes and macrophages to stimulate the immune response, for example during an infection, following a burn or other tissue damage that can cause inflammation. GPI regulates the release of IL-6, reducing the intensification of these inflammatory phenomena.
 in the end an in vitro study showed that GPI inhibits NF-kB transfer to the nucleus, reducing the transcription of factors that cause inflammation and senescence.
In vivo tests on the effectiveness of the GPI on:
skin damage caused by exposure to solar radiation: it was evaluated on an erythema induced by UVB radiation (using an ultraviolet lamp). This was monitored for the next 48 hours with a reflectance spectrometer and the percentage of erythema inhibition was calculated. The GPI protects against damage caused by radiation and the inhibition of erythema is directly related to the concentration of GPI.
 reducing erythema: it was compared with that of a soothing cream and a cream containing 0.1% betamethasone valerate. The study showed that the GPI-based cream has an erythema inhibition capacity (57.3%) significantly higher than the commercial soothing cream (37.7%) and comparable to that found for the cortisone formulation (61.9%).
---
Follow us on our Facebook and Instagram channels
ALL RIGHTS RESERVED, THIS TEXT CANNOT BE REPRODUCED WITHOUT THE EXPRESS AUTHORIZATION OF ERBORISTERIACOMO.IT
The information contained in this site is presented for informational purposes only, in no case can they constitute the formulation of a diagnosis or the prescription of a treatment, and do not intend and must not in any way replace the direct doctor-patient relationship or the specialist visit. . It is recommended that you always seek the advice of your doctor and / or specialists regarding any indication reported