Portulaca oleracea is a plant with well-known pharmacological but also cosmetic properties: here's how and why to use it on combination skin, oily, impure skin.
---
Portulaca oleracea (or Purslane in English, Ma-Chi-Xian in Chinese) belongs to the Portulacaceae family and is an annual herbaceous succulent plant with a warm climate with a cosmopolitan distribution, with fleshy stem, succulent leaves, yellow or white flowers and small seeds blacks. When crushed, the leaves and stems are juicy, mucilaginous, emollient.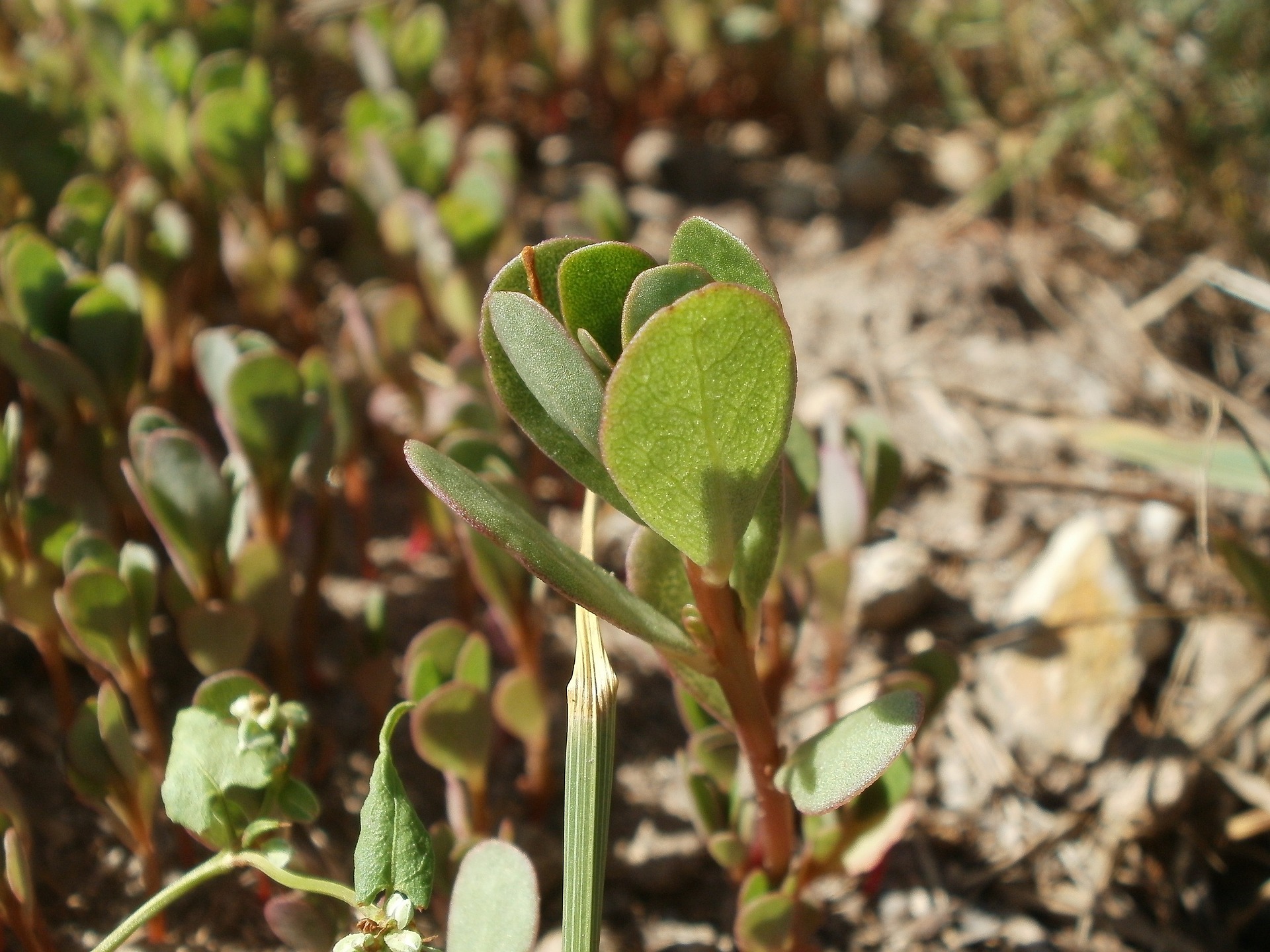 ---
Portulaca oleracea: what it contains
Several compounds have been isolated from Portulaca oleracea, such as flavonoids, alkaloids, polysaccharides, fatty acids, terpenoids, sterols, proteins, vitamins and minerals.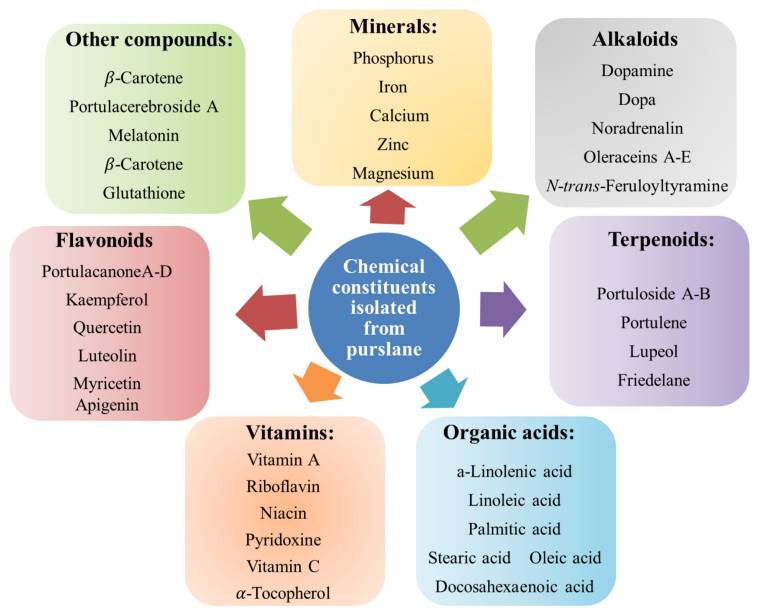 ---
Portulaca oleracea properties
Portulaca is widely consumed as an aromatic herb and added to soups and salads in Mediterranean countries and tropical Asia and has been used as a folk medicine in many countries, for example as a diuretic, febrifuge, vermifuge, antiseptic, antispasmodic.
Portulaca oleracea has a broad spectrum of pharmacological properties (1) such as: neuroprotective, antimicrobial, antidiabetic, antioxidant, anti-inflammatory, antiulcerogenic and antitumor, analgesic, free radical scavenger activities and it is also known that Portulaca Oleracea regulates the metabolism of lipids and sugars in the body. However, few molecular mechanisms of action are known. Purslane has also been used to mitigate a wide range of diseases including gastrointestinal diseases, respiratory disorders, liver inflammation, kidney and bladder ulcers, fevers, insomnia, inflammation and headaches. Portulaca also has remarkable properties in cosmetics, which we will talk about now.
---
Portulaca oleracea: cosmetic properties
Here are Portulaca oleracea properties (2) and benefits on our skin:
it is a natural antibacterial and antifungal, anti-inflammatory and moisturizer;
it is refreshing, purifying, soothing. In particular, its natural refreshing properties soothe the skin, relieving it from skin inflammations and rashes such as boils and pimples; similar to aloe vera gel, purslane can also soothe superficial burns, sunburn, insect bites, eczema and itching;
It has strong regenerative effects at the cellular level and is rich in antioxidants, beta carotene, vitamin C and vitamin E, and also contains a high amount of omega-3 fatty acids, which help reduce wrinkles. All of these ingredients are powerful antioxidants that can help brighten the complexion and even prevent future signs of aging by reducing UV-induced damage (3). Purslane is the key to a great anti-aging skin care regimen and reduces skin inflammation, improves overall blood flow, and stimulates cell repair, which reduces the appearance of scars and wrinkles. This plant is also pharmacologically studied for its antifungal, anti-inflammatory, antioxidant, antimicrobial and healing properties (4). For these properties it has also been the subject of a clinical trial (5) also for the promising effects of purslane cream on breast fissure in breastfeeding women.
Thanks to all these properties, listed in many studies also on PubMed, we at erboristeriacomo.it have chosen this precious plant as an ingredient in two of our creams for mixed and impure skin, with organic certification: for the precision for the cleanser and for the cream . Portulaca Oleracea has been combined by us with other synergistic extracts to treat these specific skin types.
---
Portulaca oleracea for combination and impure skin and oily skin
The type of mixed-impure skin is very common. In particular, the definition "impure skin" refers to a skin rich in lipids resulting from an increase in sebaceous secretion; this type of skin is often involved in acne-like phenomena. Impure skin is not necessarily oily, it has widespread blackheads that easily evolve into boils and pimples.
Combination skin appears uneven, with increased sebaceous secretion in the nose-frontal T-zone of the face, which becomes easily shiny and make-up struggles to hold. At the level of the cheekbones, the skin remains drier.
Oily skin is much richer in sebum than the previous one and can be recognized by some characteristics: 1) it has a shiny appearance with dilated boils, particularly in the T zone, where there is concomitant hyperkeratosis (increased keratin synthesis) and ease to form blackheads; 2) the skin tone tends to gray, due to the color of the keratin, and then turns yellow, due to the sebaceous exuberance; 3) it is sensitive skin, easily reddened and irritable. Oily skin, depending on the composition of the sebum, can be further distinguished into oily skin (if the sebum is fluid and shiny) and asphyxiated skin (when the waxy component prevails which gives a dull appearance. In this case the skin is coated with a dense layer of fatty substances that engulfs the desquamating horny cells and appears as if suffocated: for this reason it is defined as asphyxiated.
As we have seen, thanks to its properties, Portulaca is especially beneficial for these skin types. The synergy that we at erboristeriacomo.it has chosen is with aloe barbadensis, jojoba oil, and plant extracts such as:
burdock: it is rich in inulin which gives the extracts a cellular regenerative action, an action that associated with the anti-inflammatory activity characteristic of the essential oil, is useful for the treatment of sensitive, impure and unsightly, acne-prone or couperose skin;
artichoke: in cosmetics its extract is used for its skin purifying and refreshing properties in the treatment of impure, reddened skin;
mallow: thanks to its calming and decongestant properties, it promotes the reduction of skin irritations and stimulates its functionality;
the formulation of the face cleanser is completed by the essential oils of tea tree (which appears to be endowed with antimicrobial activity and is useful in the treatment of subjects with mild or moderate acne) and sage (endowed with skin purifying activity also in relation to the high phenolic coefficient of the essential oil) and of the face cream the essential oils of lavender (useful in the treatment of impure skin, as in the case of juvenile acne, for its purifying and healing action), orange and rosemary (the essential oil of rosemary has a stimulating activity , toning and dermo-purifying).
For the specific treatment of mixed-impure-oily skin, see also the Domus Olea pimple cream (cosmeceutical!), The sebum-balancing mask from Phitofilos, and as alternatives, the Lumea products with pure snail slime.
---
For any clarification or for more information Contact us.
Follow us on our Facebook and Instagram channels
ALL RIGHT ARE RESERVED, THIS TEXT IS NOT REPRODUCIBLE WITHOUT EXPRESS AUTHORIZATION OF ERBORISTERIA COMO.
---
Bibliography
Portulaca oleracea L.: a review of phytochemistry and pharmacological effects
Biomed Res int., 2015.
Plants used to treat skin diseases, Nahida Tabassum and Mariya Hamdani
Portulaca oleracea extracts protect human keratinocytes and fibroblasts from UV-induced apoptosis

. 

2014 Oct;23 Suppl 1:13-7.

Characterization of physico-chemical properties and antioxidant activity of oil from seed, leaf and stem of purslane (Portulaca oleracea L.), Mulugeta Desta,a,⁎,1 Andualem Molla,b,1 and Zekeria Yusufb,1; Biotechnol Rep (Amst). 2020 Sep; 27: e00512. 

Published online 2020 Jul 28. 

doi: 10.1016/j.btre.2020.e00512).
Promising effects of purslane cream on the breast fissure in lactating women: A clinical trial.

. 

2019 Apr;43:300-305.