Description
Red tea herbal tea, by Erboristeria Como. It consists of chopped dried leaves of Rooibos, to prepare this precious infusion from home. Even in pregnancy.
Rooibos: Red tea Herbal tea why choose it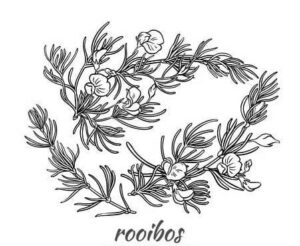 Rooibos is called red tea due to the characteristic color of its infusion. Contrary to what one might think, Rooibos does not therefore belong to a variety of tea, but from the processing of the leaves of Aspalathus linearis (legume family). Aspalathus linearis) is a small shrub with needle-like leaves, of African origins. Its amber-colored infusion, with a pleasant and slightly astringent flavor, is used as an alternative to normal tea, given its peculiarities. In fact, this infusion, unlike the varieties of tea, is characterized by:
lack of caffeine,
low concentration of tannins,
high level of ascorbic acid (vitamin C)
remarkable content of antioxidants (in particular flavonoids).
Our Red Tea is a herbal tea preparation for infusion based on Aspalathus linearis leaves. Its pleasant flavor also makes it suitable as an excellent infusion after a meal. Even in pregnancy. It comes from its place of origin, South Africa, and has undergone strict controls before its release on the market.
Suggerimento:  read also our post: "ROOIBOS TEA: BENEFITS AND USES".
Brand: Erboristeriacomo.it
Quantity: 100 gr
Do you need help? Contact us