Description
Phitofilos Red henna hair coloring powder 2 is a pure and vegan ok powder from lawsonia that is finely pulverized. It has a very intense coloring power with excellent coverage on whites. It is a coppery red henna perfect for those who love "Titian red" hair. Another synonym for Titian red is Egyptian red.
Phitofilos red henna 2: what color can you get on your hair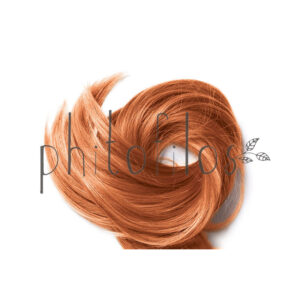 Phitofilos Red henna 2: we recommend it on brown backgrounds to obtain Titian red hair, i.e. warm auburn shades (from 30 to 90 minutes). What is the colour of your hair?
on white hair: gives Intense coloring power with excellent coverage.
on brown hair to get warm coppery nuances (30-90 minutes). It polishes with light warm effects on dark hair (45-90 minutes).
on blond hair it gives a nuance on the carrot or cognac tones (10-60 minutes).
Phitofilos red henna 2: how to use it
Mix the necessary amount of powder with hot water, until the batter is not too thick. Add (optional) vinegar, lemon juice or plain yogurt until the result is a semolina with a consistency that does not run. Apply to lightly cleansed and slightly damp hair. Band with food film or aluminum foil and leave on for between 10 and 90 minutes, depending on the desired result and the starting base. After the allotted time, rinse and proceed with normal drying. We recommend letting the batter rest for 1 to 6 hours at room temperature before application for maximum results.
INCI: Lawsonia Inermis Leaf Powder.
Brand: Phitofilos
Do you need help? Contact us