Description
Worms is the artisanal orange liqueur, with 40 degrees of alcohol. It refers to the ancient recipes of the county of Bormio in Valtellina, in the Italian Alps. This Orange Brandy takes its name from the ancient German name of Bormio derived from the word "warm" or "hot", by virtue of the famous thermal baths of Bormio.
The Worms orange liqueur, produced by the historic Carlo Ericini distillery in Bormio, is handcrafted with 3-year-old wine distillate, orange peel and high mountain honey produced by Ericini.
We remind you that the Italian brandy by law must have at least one year of aging and it can be verified if the brandy is from 1 to 2 years, from 2 to 3 years, over 3 years because the state marks affixed to each bottle declare it.
This Orange Brandy is an excellent smooth and frozen sweet liqueur, particularly suitable on ice cream, fruit salads or desserts. It does not contain preservatives, nor dyes, nor glucose fructose syrup, like the classic commercial liqueurs. The ingredients are in fact natural and of excellent quality, according to the tradition of the Carlo Ericini company.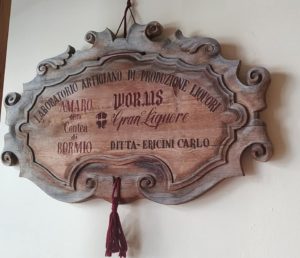 Alcohol content: 40 °
Brand: Carlo Ericini
Do you need help? Contact us
Follow us on our Facebook and Instagram channels