Description
Luffa Sponge by Lumea is a natural sponge  100% vegetal obtained from the natural drying of Luffa Cylindrica. It is a 100% natural, biodegradable and recyclable product coming directly from the Luffa pumpkin in the Lumea cosmetics farm.
Natural Loofah sponge: what is it and what is it for?
Natural Loofah Sponge is a cylindrical sponge suitable for exfoliating the body, the feet, but also for cleaning the house. It is made 100% of Luffa Cilindrica, a wild pumpkin. Like many pumpkins, the Luffa is a creeper, 7.5-20 cm in diameter with 3 lobes. The fruits of the Luffa plant are elongated or cylindrical, smooth and with many seeds. Its flowers are bright yellow, the fruit when ripe is brown and resembles a cucumber. Loofah fruits, with a short maceration, are deprived of the skin of the pulp and seeds and are transformed into excellent white sponges.
The fibers obtained from the ripe fruits of the Luffa have physical and mechanical characteristics that have always been used for the production of natural, hypoallergenic and biodegradable "vegetable sponges". The 100% vegetable Luffa sponges are an excellent alternative to synthetic ones, especially for the smoothing action of the skin. In fact, the massage carried out with the wet and soapy this natural loofah sponge produces a real "peeling" which facilitates cell turnover, making the skin much softer and smoother. Furthermore, the Luffa rinses easily and, as it does not retain soap and dries quickly, it does not mold as sometimes some sponges made of other materials do. Its action can also be exploited to avoid the formation of those unsightly keratin accumulations resulting from the use of depilatory wax, the effect of the regrowth of ingrown hairs under the skin.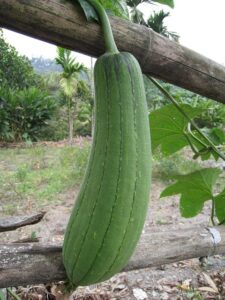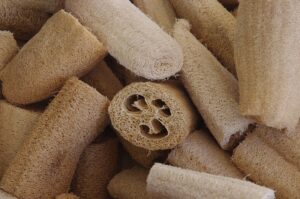 Natural Loofah sponge: how to use it?
Put the sponge in warm water for a few minutes, once softened use it on the affected area. Let it dry for later use.
Marca: Lumea cosmetici
Do you need help? Contact us