Description
Madder (Rubia Cordifolia) is a climbing plant typical of Greece and South Africa with pink-brown roots and small yellow-green to red flowers in the terminal part. Widely used in Ayurvedic, the roots are used as a dyeing powder. In Madder Ayurvedic medicine (Manjistha) many beneficial properties are attributed, above all soothing. Madder Phitofilos powder is pure and vegan ok
Madder Phitofilos: what is it for and what color you can get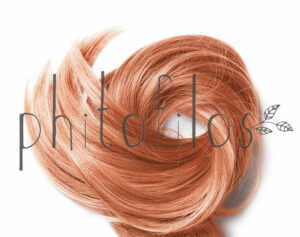 Rubia Cordifolia powder, pure and vegan ok, is an excellent concealer for obtaining pinkish-violet shades and above all it is useful for cooling the coppery reflections of the lawsonia (red henna). Its main dyeing pigment is alizarin, contained in the root of the plant. Compared to lawsonia powder (Red Henna No. 2 or No. 3), Rubia Cordifolia Phitofilos powder has a considerably lower reflecting power and for this reason it is recommended to be used in combination with other dyeing powders. Eg:
if added to lawsonia (Red Henna N.2 or N.3) it helps to obtain redder shades and less copper,
combined with the Camomile Blend, on the other hand, leads to apricot shades.
Robbia Phitofilos: how to use it
Mix the required amount of Madder Phitofilos powder with hot water, until the batter is not too thick. Let it oxidize for about 30 minutes and apply to gently cleansed and slightly damp hair. Band with food film or aluminum foil and leave on for between 30 and 120 minutes, depending on the desired result and the starting base.
Quantity: 100 g
Brand: Phitofilos
Read also our post about how to use henna and coloring hair powder
Do you need help? Contact us