Description
Katam Phitofilos is an ideal dyeing powder for obtaining cold and dark shades. Unlike Black Henna, which offers blue reflections, Katam offers darker and purplish shades. This is Buxus Dioica leaf powder, 100% vegetable, without picramates, vegan ok.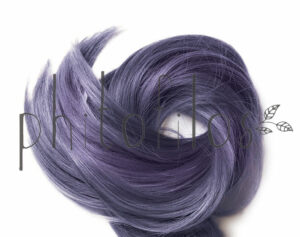 Katam is a typical plant of Yemen used in powder since ancient times by women both alone and with henna (Lauwsonia). The texts of Arabic medicine contain numerous notes on this plant, mostly used with henna to cover white hair and which alone gave a black color with red reflections.
Katam Phitofilos: Would it be good for your hair?
The katam gives the following shades on these application bases:
on a dark brown, brown background (40-90 minutes).
on a light brown background, with no or very few whites, it brings the nuance to dark and cold tones.
In the presence of white hair it is advisable to proceed with a double covering and reflection pass: Red Henna N.2 or N.3 (20-30 minutes). Rinse and then pose of Katam (60-90 minutes). The result obtained will be fully visible after a few hours from drying.
Katam Phitofilos: how to use it
Mix the required amount of powder with warm water until the batter is not too thick. Add (optional) a pinch of baking soda in the preparation water. Let the batter rest for 20 to 90 minutes, turning it occasionally. Apply to lightly cleansed and slightly damp hair. Band with food film and leave on for between 40 and 90 minutes, depending on the desired result and the starting base. After the allotted time, rinse and proceed with normal drying.
INGREDIENTS: Buxus Dioica Leaf Powder
Brand: Phitofilos
Do you need help? Contact us