Description
Taneda herbal tea cut 50 gr consists of the dried aerial tops of achillea moschata from the Lombardy Alps. With it you can prepare a traditional digestive herbal tea of ​​millennial use directly at your home. Achillea moschata is a herbaceous plant with flowers gathered in corymb that blooms in July-August in the high mountains, where the air is cleaner.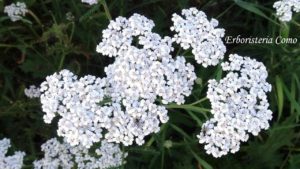 Taneda Ericini, also known as Achillea moschata Wulfen, is an alpine species traditionally known in the Rhaetian Alps for its digestive properties. In particular, this dried Taneda by Carlo Ericini is collected with prior authorization on the mountains of the Stelvio National Park and dried on the slopes of the Stelvio, in Bormio. While the fresh flowered tops are used by Carlo Ericini snc for the famous Taneda liqueur, they are dried and used for digestive infusions.
Taneda herbal tea cut allows you to prepare a completely natural and artisanal digestive herbal tea, for true lovers of natural herbal teas. Prepare it is easy: boil the water for one cup, turn off the stove and leave a teaspoon of Taneda to infuse for about 5-10 minutes. Filter and drink.
Quantity: 50 gr
Brand: Carlo Ericini
If you want to learn more about Taneda, read also our post.
Do you need help? Contact us