Description
Phitofilos Barberry is a pure bark powder, vegan ok, without picramates, of Berberis Vulgaris. Its dyeing pigment, berberine, is an important coloring substance used in the past to dye wool, silk and leather in various shades of yellow. It is recommended to use this powder always in combination with other dyeing or neutral powders to obtain good dyeing pastels and to dilute its bright tones.
Barberry: herbal properties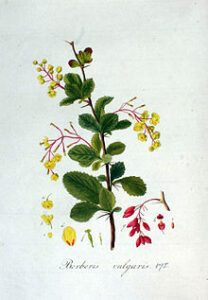 Barberry (Berberis vulgaris L., or "spina cristi") is a shrubby plant of the Berberidaceae family, which lives in calcareous soils throughout Europe. It is a perennial shrub that reaches a height of two and a half meters. It has a smooth gray bark, long thorns and pendulous axillary racemes of sulfur yellow flowers that bloom between May and June, and has leathery, serrated, elliptical light green leaves. Its fruit is an oblong berry, bright red when ripe.
The collection of leaves takes place in summer, that of roots and fruits in autumn. The bark and roots are used to make a beautiful yellow dye for leather and fabrics.
Phitofilos barberry: the nuances you can get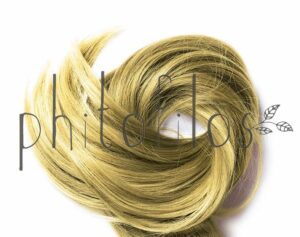 Barberry powder is ideal for obtaining very light shades of cold blond on white hair and it is advisable to use it in a mixture with other vegetable powders. It can be combined with:
neutral powders (Neutral Henna, Ziziphus, Altea) in low percentages to maintain the dyeing power of the plant.
other dyeing powders such as: Red Henna N.2 or N.3, to lighten and illuminate the reflection;
Camomile Blend, to obtain a lighter and less golden blonde.
INGREDIENTS: Berberis Vulgaris Bark Powder
Quantity: 100 gr
Brand: Phitofilos
Do you need help? Contact us
Follow us on our Facebook and Instagram channels